Southern Roots.
Southwestern Flavor.
Our Mission Began With a Burrito.
When our founder and CEO, Downing Barber, was living in Colorado, he travelled frequently throughout the Southwest. And while he was drawn to the openness and natural beauty of the landscape, it was the food that really won him over. Particularly the mission-style burritos.
Every aspect of the southwestern staple fascinated him. From its preparation and freshness to its nutritional value and customizability. It was then that Downing made it his goal to introduce the flavorful, healthier foods of the Southwest to all of America. So he began honing his culinary skills and perfecting recipes. Shortly thereafter, in 2000, he opened his first Barberitos in Athens, Georgia.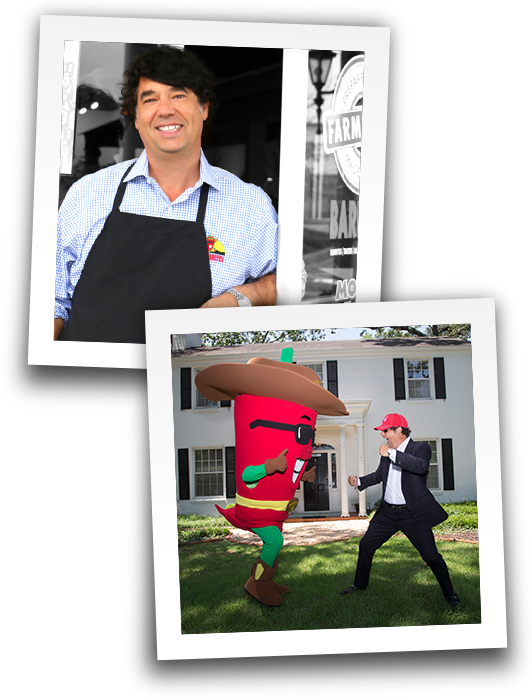 Good Food Is About
More Than Taste.
A Healthier You Starts Here.
We understand how difficult it can be to eat healthy foods. That's partly what appealed to Downing when he first discovered mission-style burritos: they were good for you, but they were also delicious. So we designed our menu to give you the best of both worlds.
Our health-minded menu features seven meals that are under 300 calories and contain 6 or fewer grams of fat. And we don't use preservatives or add fat in any of our food. In addition, we offer many gluten-free options, including our burrito bowls and salads. After all, we believe that taking care of yourself and enjoying a meal shouldn't be mutually exclusive.