Barberitos Norton
746 Commonwealth Drive
Suite 1
Norton
,
VA
24273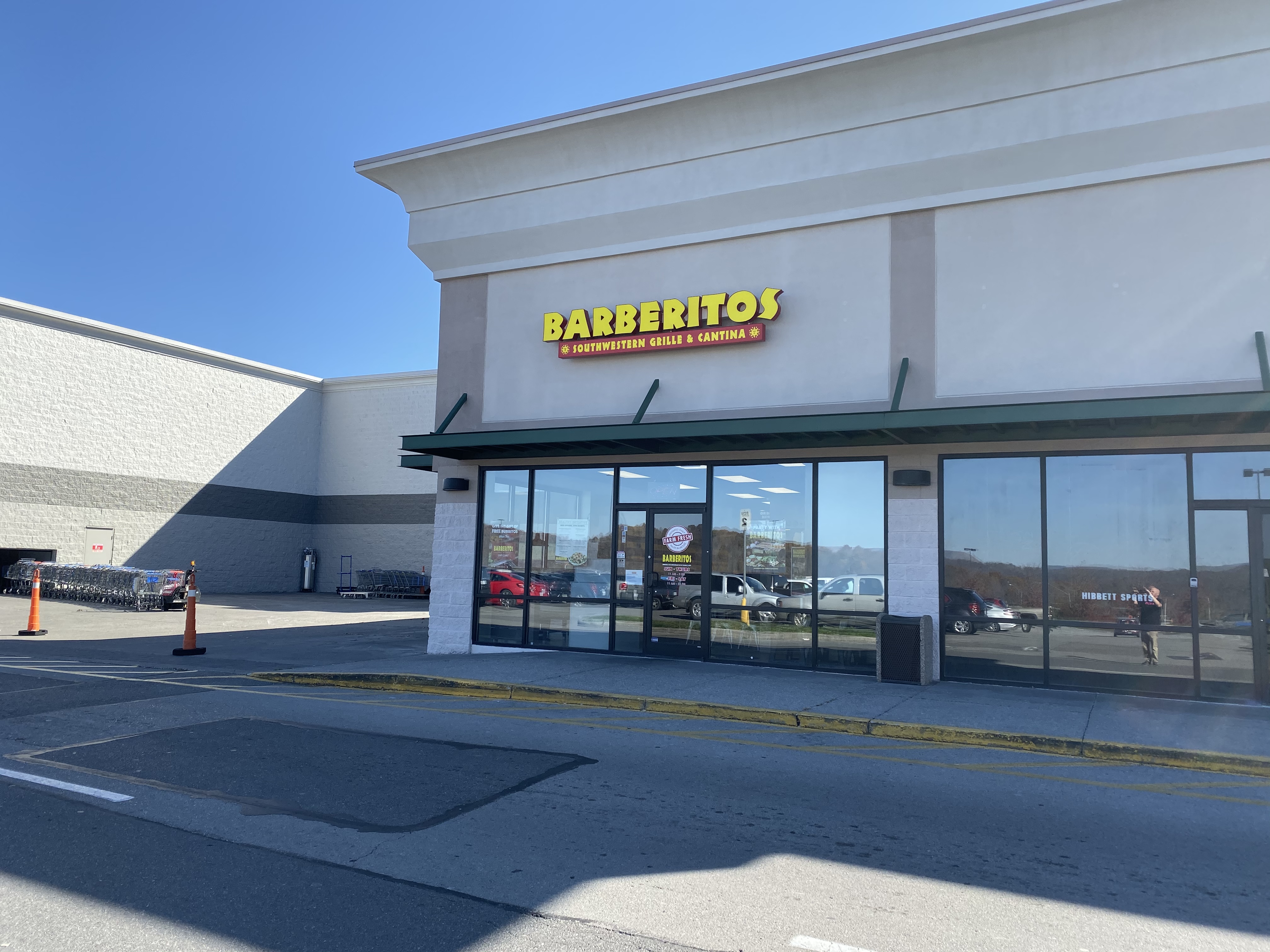 Barberitos Norton in Norton , VA, located at 746 Commonwealth Drive in Norton , offers farm-fresh burritos, tacos, quesadillas, salads and more in a casual, family-friendly atmosphere. Choose one of our popular specialty items or create your own favorite from one of more than 30 toppings. And, as always, our made-in-house salsas are available at our salsa bar for free with any entree. So stop by Barberitos Norton today for a quick, healthy and delicious meal made exactly the way you choose.
Southwestern Style Mexican Food in Norton
We are glad to be serving Norton with a variety of farm-fresh food for you to enjoy!
See Below for our Awesome Daily Specials!
Weekly Discounts
Receive 10% off your order if you qualify!
Monday:  Law Enforcement & First Responders (With ID)
Tuesday:  Educators (With ID)
Wednesday:  Health Care Workers (With ID)
Thursday:  Senior Citizens (55 Years And Over)
Daily Specials
$7.50 Each Before Tax. Includes Chips & Drink
Monday:  Quesadilla
Tuesday:  2 Tacos
Wednesday:  Mini Burrito
Thursday:  Salad
Saturday: Nachos
Hours
Monday: 11:00 AM – 8:00 PM
Tuesday: 11:00 AM – 8:00 PM
Wednesday: 11:00 AM – 8:00 PM
Thursday: 11:00 AM – 8:00 PM
Friday: 11:00 AM – 8:00 PM
Saturday: 11:00 AM – 8:00 PM
Sunday: 11:00 AM – 8:00 PM